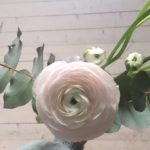 The Wonder of a Pause.
Varje måndag kl. 18.15 eller fredag kl. 15.15 hos Oslo Yoga. Du kan välja drop – in 240,- eller prispakke med 4 eller 5 gånger / månad.

Denna kursen vill engagera dig till en process av djup avspänning. Vi saktar ner tempot och blir längre i yinställningarna. Vi släpper på stress och spänningar. Timmen avslutas alltid med en längre guidad avspänning.
Måndagar, kl: 18.15 – 19.40
Fredagar, kl: 15.15 – 16.40
Nytt påmeldingssystem – Samme timeplan.
För mer info:
https://www.osloyoga.no/priser
Mer info om Hvilende Yin Yoga mot stress:
https://www.osloyoga.no/bookings-checkout/hvilende-yin-yoga-mot-stress