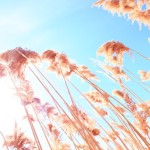 Vårens yin yoga – "Softening into the flow of life"
Låta den uppåtstigande energin få blomstra är vårens tecken. Varje säsong relateras til två organer och dess meridianer (subtila energi baner där Qi fllyter). Lever och gallblåsan tillhör våren. Levern är huvudorganet för detox, medans gallblåsan lagrar på galla som stöttar fördöjelsen.
Mot våren är det fint att ge extra näring av flöde till dessa två meridianer.
Fredag kväll blir det ett skönt detox pass med Yin Yoga.
Lördag blir det Soft Flow Movements, Yin Yoga & Akupressur.
Söndag Soft Flow Psoas, Pranayama & Yin Yoga.
Förvänta med långa sköna guidade avspäningar.
Påmelding: http://www.osloyoga.no/workshops/